Yesterday, the staff of South Korea LS Group visited our company. LTEC was honored to welcome the visit of the R&D director from LS Group. They felt very confident about our company. Next, we will discuss how to build further cooperation.
LTEC staff showed LS visitor around the factory and introduced many reactors to them in detail. During the visiting period, they showed interest in knowing our products such as detuned reactor and harmonic filters.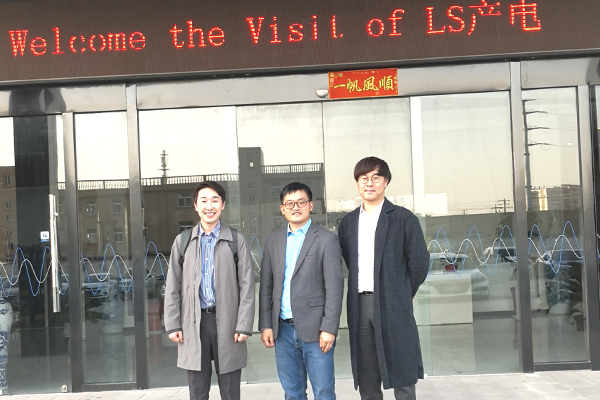 LS Power Generation (formerly LG Power Generation) was established in 1974 and is currently ranked first among manufacturers of industrial electrical automation products in Korea. LS Power Generation has been a leader in the power and automation industry for the past 40 years and now combines ICT, DC technology to provide solutions for convergence and complexity. LS Power Generation will develop into a company with superior quality and excellent product development capabilities, a company that provides customers with total solutions and a company that grows with customers.
LTEC always focuses on measurement of power grid harmonics, harmonic analysis, improvement of power quality, as well to conducts re-measurement after installation on site. At the same time, we will insist being innovative and inspirational to keep competitive.
LTEC will always focus on quality and try our best to meet your requirements. Welcome to choose us!
LTEC, your best choice!